At Mid-State Truck Service, you are more than just an employee, you are a part of the Mid State Truck family.
A family that has worked so diligently to cement a legacy that was built over 56 years ago. Our mechanics have flexibility and independence within the Mid-State shop. Technicians are paid highly competitive wages with a full benefit package beginning the month after hire. At Mid-State Truck Service, you are more than just an employee, you are a part of the Mid State Truck family.
Company Overview
Mid-State Truck Service is a second-generation family-owned and operated full-service dealership established in 1965. With eight locations, spanning across central and western Wisconsin and now into northern Minnesota, Mid-State Truck Service provides the region with a wide selection of new and used, medium and heavy-duty commercial trucks, and school and commercial buses. In addition, we also offer commercial truck leasing and daily truck rentals through Idealease. Our full-service, all-makes, service department is staffed with highly skilled factory-trained technicians. Our parts department carries an extensive all-makes parts inventory. Additional services include full-service body and recon shops as well as offering an array of financing capabilities.
Our Mission
Mid-State Truck Service fosters a culture that embraces family-oriented values and works to provide the best market experience in all departments and locations. We are as committed to our customers' businesses like our own. We focus on the following six values and apply them to everything we do.
Teamwork: We're all working together to enhance the customer experience.
Professionalism: We are the industry's professionals.
Performance: We perform every day for our customers, our shareholders, and each other.
Innovation: We provide the best solutions to our customers' needs.
Pride: We're proud of who we are and what we do.
Community: We are valuable and responsible members of our community and our world.
Benefits
401(k)
401(k) matching
Dental insurance
Employee discount
Health insurance
Health savings account
Life insurance
Paid time off
Retirement plan
Vision insurance
Mid-State Truck Service is an equal opportunity employer.
Apply Online Now
Our Human Resources Team
Sheena Masephol
Human Resources Assistant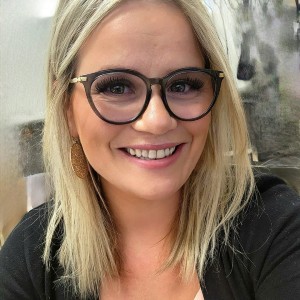 Brittany Tomac
Human Resources Manager