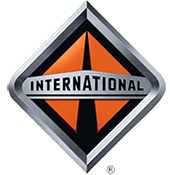 ---
International® EMV® Series
---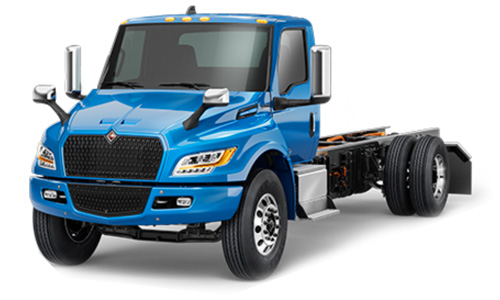 International® EMV® Series — The electric truck done just right.
Introducing the revolutionary International® Electric MV® Series, a truck built on the same proven foundation as the diesel MV Series, delivering an eMobility solution customers need at every stage of their vehicle's lifecycle. The new International® eMV® Series is what happens when you take the time to get things just right.
Key Highlights
---
Electrified powertrain - fully integrated ensuring all components are optimized to work with each other as a system
210kWh Lithium Iron Phosphate (LFP) batteries - fully enclosed inside frame rails
Best in class regenerative braking on/off with three levels: 30%, 60% and 100%-- Maximizes driver control
• Improved vehicle efficiency
• Increases vehicle range
• One pedal style driving capability, except for a complete stop
State of the art driver display
• Propulsion & regenerative load
• State of charge indicator
• Regenerative braking indicator
Charging
• SAE J1772 CCS1 AC/DC charging standard - ensures charging compatibility with most public chargers
• 125KW/hour capable with a DC charger
• Vehicle to Grid (V2G) capability standard equipment (DC charger required)
• OCC standard for one year with enhanced eMobility features
Your Partner for a Seamless Transition
International® in conjunction with Navistar's NEXT eMobility Solutions is a complete eMobility solutions provider, bringing knowledge and years of experience with technology and infrastructure to deliver customers the "just right" electric solution. It is designed to help commercial truck and bus customers implement electric vehicles via its unique consultative approach that goes beyond the vehicle, covering the entire eMobility lifecycle.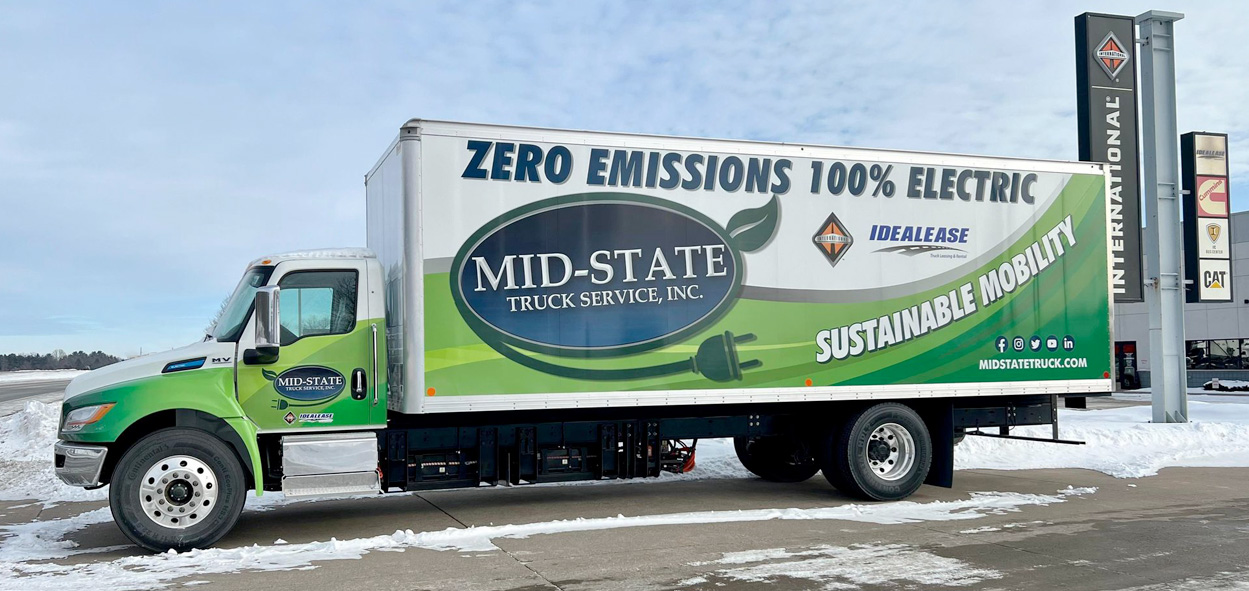 We are proud to introduce our brand-new demo electric eMV and a picture of the eMV.
Fully integrated powertrain, built on the same proven foundation as the diesel
335 Peak HP
Lower maintenance compared to diesel
State-of-the-art driver display
Best in Class Regenerative braking with 3 different levels
Available turnkey charging solutions